Kiteboarding Adventures - Lakawa Kitesurfing

Lakawa Kitesurfing & more
If you're looking for an year round adventure on the water & ice, look no further than Lakawa Kitesurfing school! Located in the suburbs of St. Paul/Minneapolis, this premier kitesurfing school offers a thrilling experience like no other. Whether you're a seasoned kitesurfer looking to take your skills to the next level or a complete beginner looking to try kiteboarding for the first time, Lakawa Kitesurfing school has something for everyone. With experienced instructors and top-of-the-line equipment, you can rest assured that you'll have a safe and exhilarating time out on the water or ice. So, get ready to harness the power of the wind and feel the rush of the waves beneath your feet as you embark on an unforgettable kiteboarding adventure with Lakawa Kitesurfing school!
Website: https://www.lakawa.com

Email: [email protected]
Facebook: https://www.facebook.com/lakawamn/
Youtube: @LakawaBoardShopKiteboarding
Instagram: @lakawakite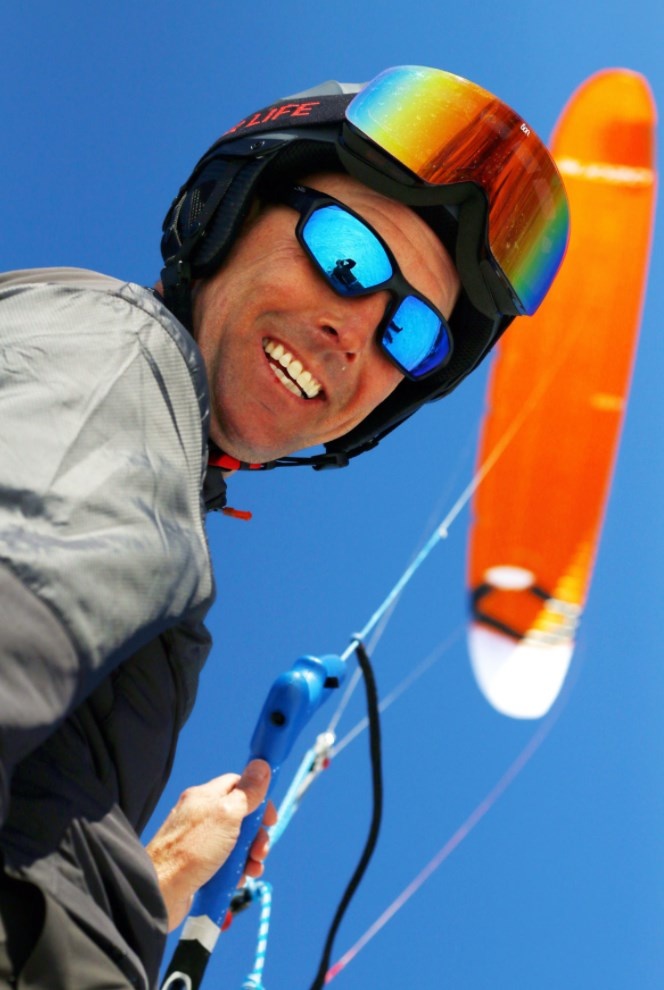 Mike Kratochwill, Owner
Watermen activities offer multiple disciplines that you work on as your curiosities and time allow.  As a lifelong lake/ocean enthusiast, discovering Kiting allows me to take the disconnected and seasonal dormant skills of activities like snow skiing and extend them. Kiting/Winging doesn't get put away, it's year-round. My skis and those skills have been used 10x more under a kite on local lakes, even in the moonlight, no lift tickets, and close to home. I'm humored that this activity has turned me into an International Snowkite Racer, who knew that was a thing. The kite skills transfer to the open water and still keep me preoccupied with the fun of a Kiteboard, Surfboard, and HydroFoil. Now I get to decide: do I want to push the low wind limits with my skills and appropriate gear? Do I want to go out and boost/flip/dangle? Do I want to take on a wave in the ocean or try to run away from it? Do I want to kite with a HydroFoil or switch the front fin, ditch the kite, and pump it?  
I love the endless pursuit of pushing these activities and the fulfillment they offer. Initially, it was a challenge to solve how to use the gear. And now, since 2004, it's still a challenge to push my skill level - all the while, enjoying the outdoors, people, and traveling. I've enjoyed the opportunities and versatility kiting has presented. You'll find I'm eager to share how and look forward to seeing you in class, in the wind, or properly outfitting you as your local retailer.